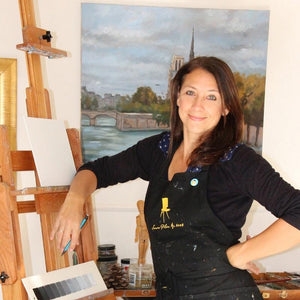 Boot Camp Drawing Class with Vanessa Rothe Class size limited to 10 - SOLD OUT!
Vanessa Rothe One Day Workshop
June 10th, 9:00 am to 4:00 pm



Designed for beginners and intermediate students, this one day workshop with Vanessa Rothe will help you develop your drawing skills as you prepare yourself for her upcoming painting class (to be announced). Learn the rules of relational sizing and shading, how to render receding objects in space, and simple yet very important perspective for landscapes.

Pencil, charcoal and drawing tools will be provided. Bring your favorite sketchbook. Smooth newsprint is suggested but any drawing paper will be fine. Please bring no smaller than 12x16 or no larger than 16x20 pad.


Vanessa will give demos and you will work from reference photos that she will supply. We will take a short break for lunch from

12:00 pm to 12:30 pm

so please bring your lunch. We will have sips of wine and nibbles of cheese throughout the day....